Clinicians & Practitioners
Improve injection adherence - Promote opioid-sparing strategies - Give Power over Pain
Our proven pain-canceling technology platform controls needle pain with Buzzy, providing help for needle fear. Our VibraCool devices use safe, fast, M-Stim for opioid-sparing surgical plans, arthritis, and injury pain.
Our patented M-Stim technology treats pain from muscle tension and restriction 2-3x4x better than electrical stimulation.
"Best pain relief value by far." – Tiziano Maravino, DPT Practical Pain Management
Reduce needle pain and fear
More than 50 clinical trials prove Buzzy's efficacy for pain and fear.
Fastest – Least Expensive – Most Effective for Injections – Only Intervention Proven to Reduce Fear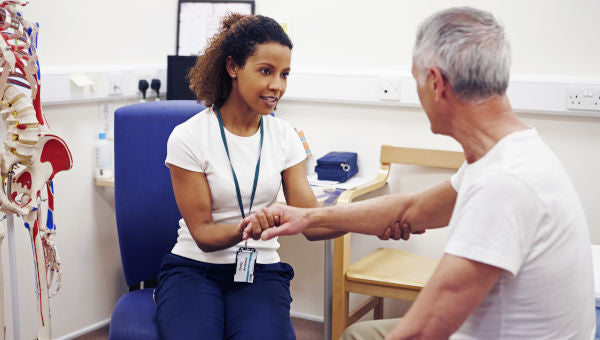 To use Pain Care Labs' products in your facility or to partner with us on research, click "Partner With Us"
Evidence based information about Pain Care Labs products and use for pain management including needle pain, needle fear and phobias, treatment adherence, post-operative recovery, and opioid use reduction.
Reduce pain to improve adherence in national guidelines by providing physiologic pain relief for both child and adult injections, needle procedures, and vaccines.
Work for a hospital or pharmaceutical company?
97% of patients said their procedure was better than previously done without a Pain Care Labs product…See how we partner with organizations to improve outcomes.
Interested in Partnering with Pain Care Labs? Contact us below and we will get back to you as soon as possible.