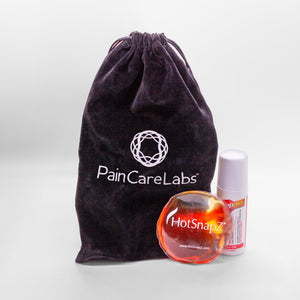 Discover the Ultimate Pain Relief Care Package – Your Path to Comfort!
Experience the relief you've been searching for with our Pain Relief Care Package. This carefully curated grab bag is your gateway to a world of comfort and ease. Unbox a journey filled with surprises, as each pack may vary. However, all packs contain a guaranteed StoPain roll-on pain relief stick and a circular hot snap reusable hot pack.
What else might you find within this treasure trove? Each package is a unique assortment of items designed to alleviate pain and enhance your well-being. From mini aromatherapy diffusers that fill your space with calming scents, to supportive KT tape that aids your muscles and joints – the possibilities are diverse.
Product Features
Specifications
Additional Information