Make Doctor Visits Painless For You Or Your Child
Used in over 37 million procedures in 27 countries, Buzzy uses cold and mechanical stimulation to inhibit pain, making injections worry-free and pleasant as can be.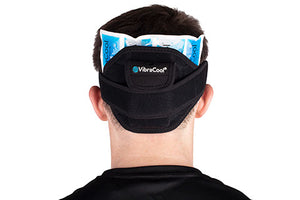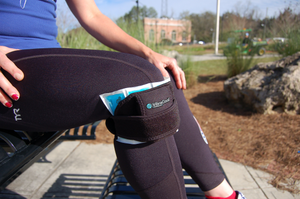 Light, thin and intense, these freeze-solid ice packs come two to a package of 4-chamber packs. Can be placed under braces or clothing for thin anti-inflammatory pain relief.
VibraCool® ice packs are reversible. Face the blue or smooth side of the ice pack toward the skin for more numbing power. If sensitive to cold, the soft white side of the ice pack should face the skin.
Ice packs will stay frozen for 20 minutes at room temperature. For field use, place packs in cooler. *If transporting with dry ice to re-freeze packs and reuse, allow packs to thaw 3 minutes or use white side to avoid cold injury.*
These packs are specially designed for the VibraCool Knee/Ankle. For Flex or Wrist/Elbow units cut pack in half or fold double. For best pain relief when used with VibraCool, the ice packs must be frozen solid to transmit vibration.
Includes
2 4-chamber freeze solid ice packs
How Buzzy Works
The science and technology behind Buzzy the Bee!
Product Features
Ice freezes solid for ideal use with VibraCool® M-Stim® unit.
Can be used with Buzzy (can also purchase a VibraCool® strap separately)
Specifications
Latex-free.
Ice packs do not contain Ethylene Glycol, aka "anti-freeze."
Additional Information
Item Number / SKU: VC-ICE
Frequently Asked Questions
What is the difference between the mini and the personal?

Despite the names, the size difference of the "mini" and the "personal" is relatively small; both vibration devices fit in the palm of the hand. The "personal" is our original Buzzy model that offers hands-free operation. We developed the "mini" (approximately one-third smaller by volume) to be held or pressed in place for quick procedures like vaccinations. The "mini" features an energy-saving automatic 3-minute shut-off. Compare features of all Buzzy models here: In the comparison chart, you can see the shorthand is that we recommend the "mini" for injections/short procedures and the "personal" for phlebotomy/longer procedures. In all cases, we recommend the healthcare/multi-patient versions for use in a clinical setting.

Where is the evidence that it really works?

Buzzy combines high-frequency vibration (Gate Control) and cold (Descending Noxious Inhibitory Control/DNIC) to control sharp pain. DNIC develops around age 4, and younger children may not tolerate the ice-cold sensation of Buzzy. For these children, the vibration of Buzzy will still provide some pain relief and the competing sensation of holding the ice-cold wing in the hand offers additional distraction - physical and cognitive - from the procedure. The patented technology works even better for adults than children. Over 50 clinical trials demonstrate that Buzzy is effective at relieving pain. It is the only solution that reduces both pain fear. Buzzy is the most proven intervention for injections. See the research summary by clicking here.

Does it work at the physical or physiological level?

Yes! Buzzy blocks pain signals to the brain. Buzzy uses motion and ice to harness two physiologic pain pathways: one mechanical frequency blocks pain, one competes with pain for the brain's attention.

How many times can I or my child use Buzzy?

Hundreds of times! Families are welcome to share a Buzzy. However, if any family member is immunocompromised, we recommend Batteries are pre-installed and should last approximately 20 hours. Batteries (2 x AAA) can be replaced by opening the back of your vibration unit with a Phillips head screwdriver. Find video instructions for how to change batteries on "mini" and "personal" on our YouTube channel, click here.

Do I need to order healthcare Buzzy?

Our Buzzy® portfolio includes Buzzy Healthcare for use in multi-patient settings and Buzzy Personal for single-patient use. Use of Buzzy Personal devices in a multi-patient setting voids any applicable warranty.

When should I NOT use Buzzy?

Do not use in the presence of unexplained calf pain; consult a physician. Do not use over swollen or inflamed areas or skin eruptions. Do not place directly on a thermal burn. Risk of injury with dry-ice or deep-freeze. Do not use ice pack with underlying sensitivities to ice or cold (e.g. Sickle Cell Disease, Reynaud's Disease, CRPS, diabetic neuropathy).