Powerful relief for muscles and joints
in an easy-to-wear compression wrap.
The Easy Fit
For elbow, wrist, and ankle.
The Extended
For knee, ACL, calf, and hamstring.
The Flex
For shoulder, neck, back, and hip.
The Plantar
For plantar fasciitis, gout, and other issues in the foot.
How To Use VibraCool®
Compare Models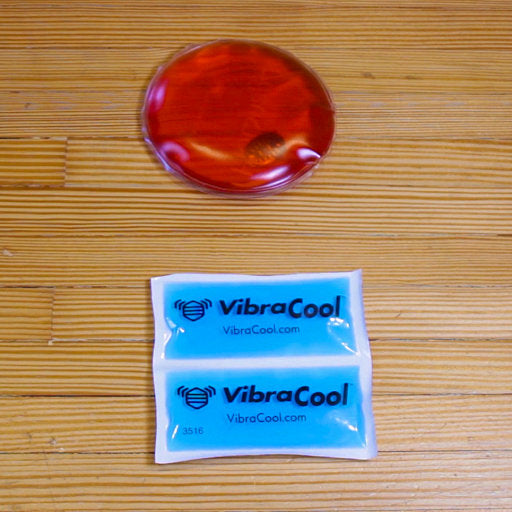 Choose Hot or Cold
You can use the VibraCool® ice packs or hot snap packs. Cold packs are recommended for most use cases, but heat may be more comfortable for some, especially if you have muscle spasms.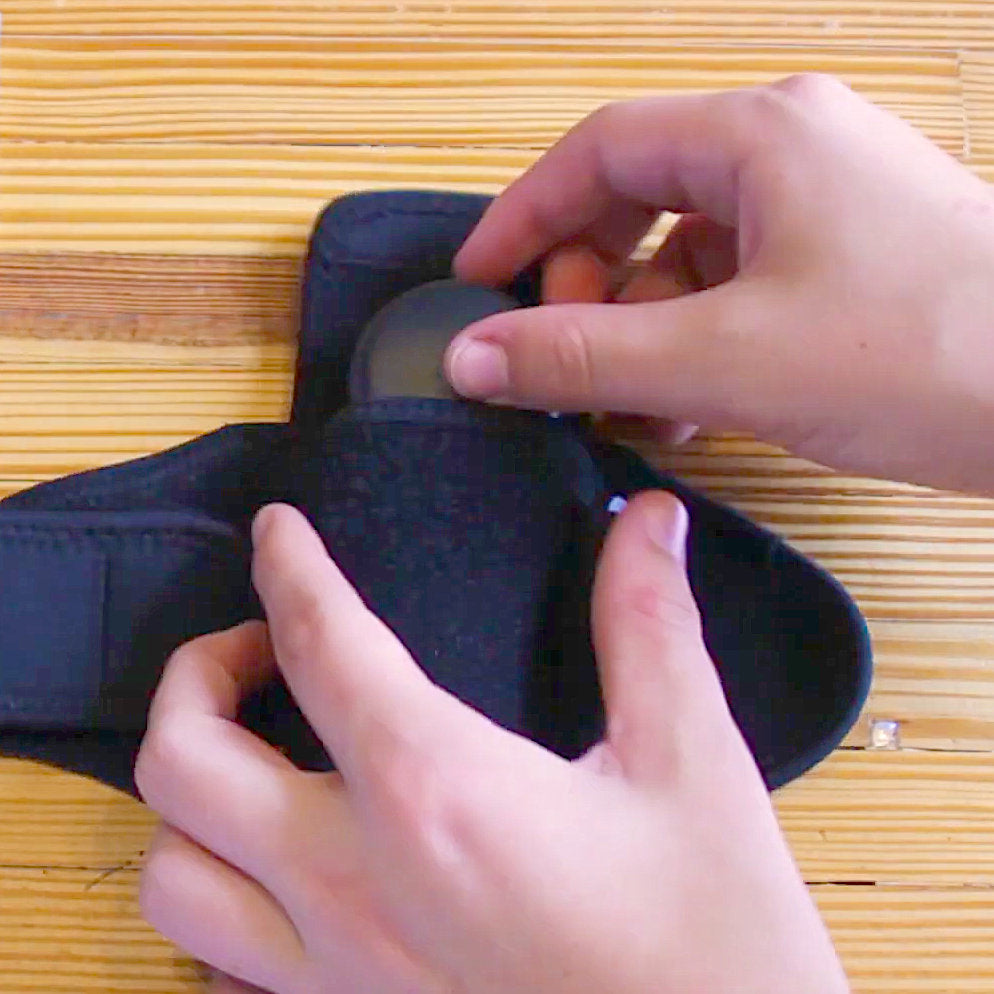 Place Vibration Unit
Place the VibraCool® vibration unit into the neoprene pouch. You can also use the vibration unit by itself directly on trigger points for additional relief, or to help wake muscles up before exercise.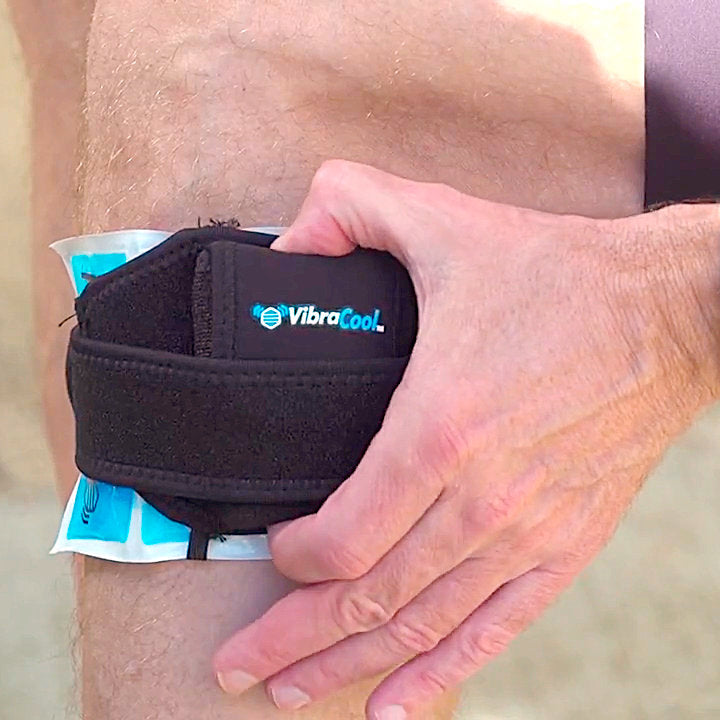 Position VibraCool®
Place frozen ice pack or activated heat snap underneath the strap and secure snugly over the area of pain. See full instructions for more guidance for different models and uses.
Turn VibraCool® On
Activate vibration by firmly pressing the button on top of the unit for a couple seconds. The vibration unit will auto-shut off after 10 minutes. It is not recommended to use for more than 20 minutes at a time.
Compare Models
Which VibraCool is right for me?
VibraCool®
Easy Fit
VibraCool®
Extended
VibraCool®
Flex
VibraCool®
Plantar
Size
2⅞" x 1⅞" x ⅞" 7.2cm x 4.8cm x 2.2cm
3¼" x 2⅛" x 1⅛" (8.4cm x 5.3cm x 2.9cm)
3¼" x 2⅛" x 1⅛" (8.4cm x 5.3cm x 2.9cm)
3¼" x 2⅛" x 1⅛" (8.4cm x 5.3cm x 2.9cm)
Settings
1 Settings (Continuous Vibration)
1 Settings (Continuous Vibration)
1 Settings (Continuous Vibration)
1 Settings (Continuous Vibration)
Power On/Off
Automatic Shut-Off (After 10 Minutes)
Manual Toggle Switch
Manual Toggle Switch
Manual Toggle Switch
Wearable Strap Design
20-inch Neoprene Compression Strap
28-inch Neoprene Compression Strap
48-inch Latex-Free Band and Neoprene Pocket
Hands-Free Easy Velcro Strap
Accessories Included
2 Two-Chamber Reusable Ice Packs
2 Four-Chamber Reusable Ice Packs
1 Two-Chamber Reusable Ice Packs, 1 Reusable Hot Pack
2 Single Chamber Reusable Ice Packs
Best For
Elbow / Wrist Pain
Knee / Ankle Pain
Back / Shoulder / Hip Pain
Plantar / Foot Pain
Also Great For
Post-surgical pain, Epicondylitis (golfer's/tennis elbow), Gamer's / bowler's wrist, Carpal tunnel
Post-surgical pain, IT band syndrome, ACL pain, Meniscal injury, Patellofemoral pain, Larger muscle pain/injuries (hamstring, thigh, calf), Tension headaches, TMJ pain
Post-surgical pain, Neck pain, Lower back pain, Hip pain, Sacroiliac (SI) joint pain, Shoulder pain, Bicep tendinitis, Rotator cuff pain, Trapezius pain
Plantar fasciitis, Gout, Plantar wart pain, Bunion pain, Heel spur pain
View Product
View Product
View Product
View Product
Proprietary Vibration Frequency
Pain Reduction by Modality
From aches and injuries to throbbing overuse syndromes, VibraCool® gives users one-touch wearable power over pain. Developed from over a decade of pain relief research, VibraCool® uses a patented combination of freeze solid ice and focal muscle vibration (fMV) therapies to naturally activate your body's active pain fighting response. Our proprietary fMV frequency and thermal options relieve pain and remove the stress and anxiety that goes along with it.
Just as running a burn under cold water stops the sharp pain, or rubbing a bumped elbow stops the pain, our frequency stimulates the body's system to dull or eliminate pain.